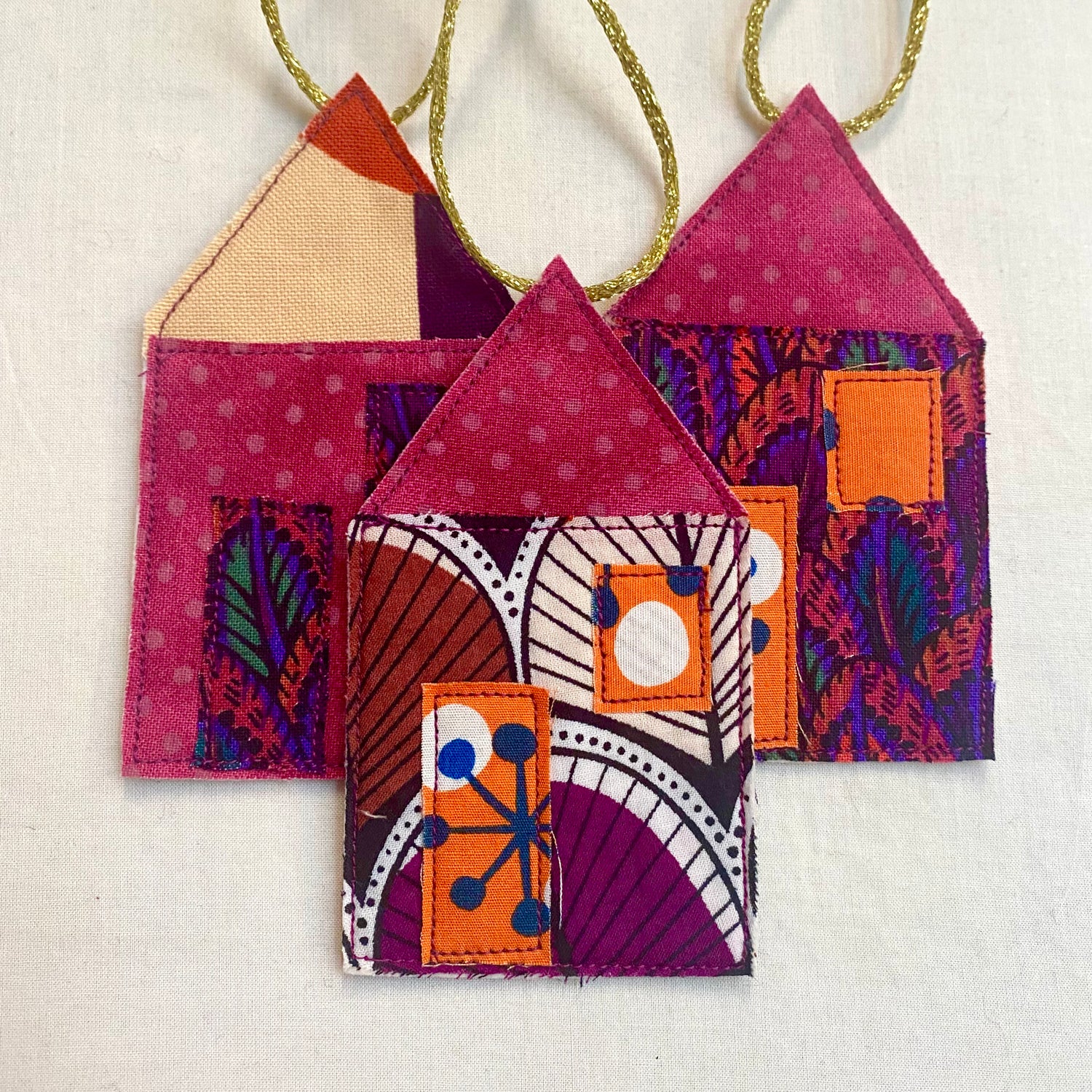 Want to learn how to sew?
Come and have lessons with me!
Dusty Disco Ball is now located upstairs at 84B Charles St, Seddon in Melbourne's West!
Don't worry if you have never sewn before or if you don't have a sewing machine. I have machines for students to learn on and can guide you through the whole process.
JOIN MY BEGINNER XMAS GIFTS SEWING CLASS WITH A FRIEND AND SAVE $30!
No experience necessary!
You will make your own small gift or decoration during the class. It's a great way to try sewing and create something special for the season.
Classes cost $65 for one or just $100 to Sew With a Friend. See the class details for available dates and times.
Or check out one of my other classes:
Try the Coaster class as a great beginner-friendly project to build your confidence.

Or if you already have some experience on a sewing machine, maybe you'd like to make a Tote Bag or Lounge/Pyjama Pants.

Perhaps you have something specific you'd like to learn? Give me a call and I can create a Custom Class just for you.
My regular classes are suitable for both adults and kids.
Classes are small, with up to four students. Individual classes can also be arranged.
Neurodivergent students welcome!
Select the product page to see dates and pricing options.
And if you need anything else from fabulous textiles to home decor, or advice on mending or upcycling, don't hesitate to get in touch.
Hope to help you with all your exciting projects really soon!
Xx Natalie
Enrol here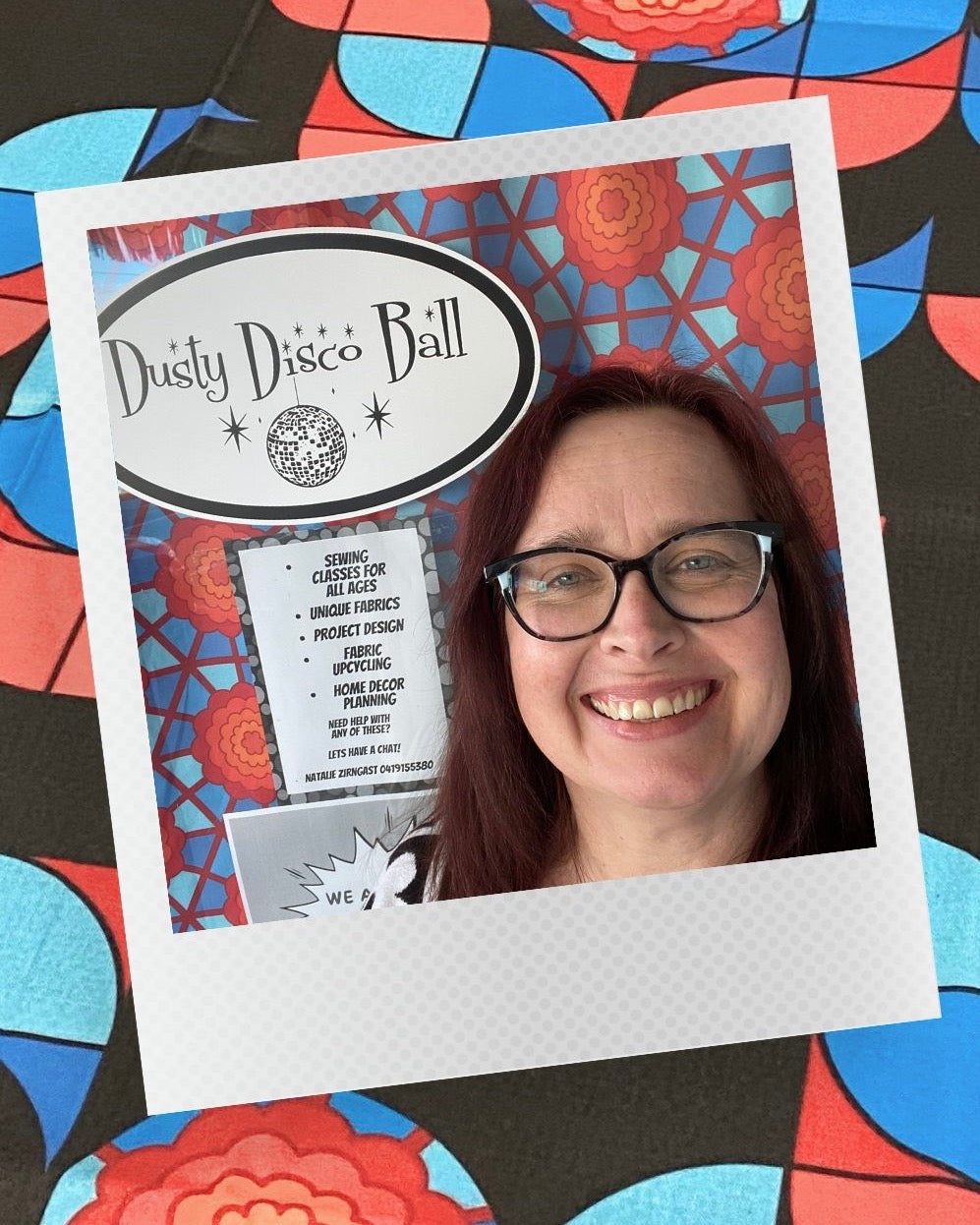 Join Me on a Creative Sewing Journey!
Hi there, I'm Natalie from Dusty Disco Ball - a fabric designer, sewing tutor and self-confessed textile nerd.

I'd like to invite you to explore the wonderful world of sewing with me!
Whether you're an adult or a child ready to embark on a sewing adventure, I love working with people of all ages. Together, we can bring your ideas to life through sewing.
I believe that everyone has the potential to create beautiful and unique pieces, and I'm here to guide you every step of the way.
From beginner-friendly projects that build your confidence to more advanced techniques that challenge your skills, there's something for everyone.
So if you feel that creative sewing is the missing piece in your life, I invite you to take the plunge. Enrol in a class, grab a kit or indulge in some of my fabulous retro-style fabrics!
Let's breathe new life into your creativity, one stitch at a time. Join me, Natalie, from Dusty Disco Ball Designs, and let's start sewing together!
We value your feedback
Please leave us a review!